Identify And Value Your Precious Metals – Hallmarks
Why is Precious Metal Hallmarked?
In the Precious Metal Market, particularly in respect of jewellery, buyers and sellers need to be able to quickly determine the purity of metal in a product, preferably without having to test it. This is where hallmarking is so useful.

In the UK, it is a legal requirement for most products claiming to include precious metals to be independently assessed and 'Hallmarked' as a guarantee of their purity. A Hallmark is a design, pattern or inscription on the metal itself in order to prove its type and purity.
Traditionally, Hallmarks were made with a punch, but nowadays they are increasingly applied by laser and tend to be much smaller as a result.

What's the highest Gold Hallmark?
The purest gold ever known to have been tested was of 999.999 purity, or 99.9999 per cent – produced by the Perth Mint in 1957 and assayed by the Worshipful Company of Goldsmiths in London. Since it has never been commercially released you are unlikely to find that hallmark any time soon.
Instead, the purest commercially released gold is minted by the Royal Canadian Mint, at 99.999 per cent pure. Special commemorative versions of their well-known Maple Leaf gold coin are minted to this purity.
What Hallmarks are legally required?
Most precious metals bought and sold in the UK must be tested and Hallmarked by one of four offices in the UK: Birmingham, Edinburgh, London and Sheffield.
Currently there are three types of hallmarks that are compulsory on all gold jewellery items weighing over 1 gram that are offered for sale, these being the Sponsor's mark, the Fineness mark and the Assay Office mark:
1. The Sponsor's Mark
This mark is the identifier for the company, be it manufacturer, importer, wholesaler, retailer or an individual who is responsible for submitting the item to be tested and marked.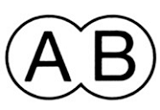 2. Fineness Mark - Precious metal purity
This is a three digit number representing parts per thousand purity. Each number is therefore a fraction of the one thousand, representing the total proportion of precious metal within.
The shape of the mark identifies the metal.
A 750 marking on a Gold item, for instance, signifies 18 carat gold or 75 per cent purity.
A 916 marking on a Gold item indicates a minimum of 91.6 per cent purity, known as 22 carat gold.
A 925 marking on a Silver item indicates a minimum of 92.5 per cent purity, known as Sterling Silver.
The mark that most investors will be interested in is the elusive Gold 999 figure – which is among the purest metals to be found. Any figure over 990, or 99 per cent, will be considered 24 carat. This would be an extremely rare find in respect of jewellery items as pure gold is too soft to be used satisfactorily in a piece to be regularly worn or used.
Most Investment Quality Gold bars are marked at 999.9 purity, making them 99.99 per cent pure or 'Four Nines'. A Hallmark is not required if the manufacturer is approved and has marked the product correctly.
The term 'Carat' is usually applied to the purity of metal in jewellery and the term 'Fine' is applied to Investment Items which are usually of higher purity.
3. The Assay Office Mark
The final image required within a Hallmark on a gold product is the logo of the Assay Office at which the purity was assessed.
Present Assay Offices

Previous Assay Offices

4. The Complete Hallmark Guide