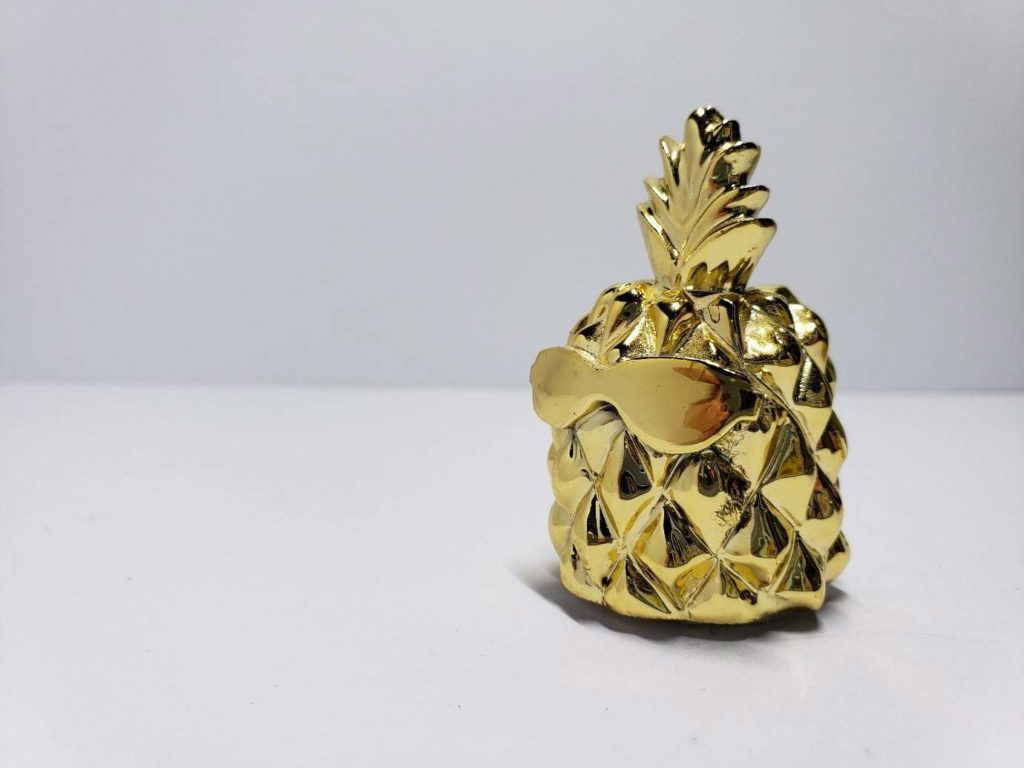 As gold continues rising in value, more and more websites are popping up offering to buy your gold. If you have some gold you want to sell, you may be wondering where you should sell, who provides the best value, and how to know which buyers to trust.
Deciding where to sell and how to get the most value can be difficult, so we have put together this article to give you the best advice.
1. Is Now a Good Time to Sell Gold?
This is as much a personal question as it is an economic question. If you wish to sell your gold in order to purchase something, to go on a holiday, or even just to get some cash to keep your monthly finances buoyant, then that will outweigh any economic outlook.
However, the current economic situation is very good for gold. See the chart below:

As you can see in the chart, since January 2020, gold has rapidly risen in price, hitting all-time annual highs. So there has never been a better time to sell gold.
2. How Much is My Gold Worth?
If you would like to sell your gold, we recommend getting multiple valuations. The jeweller on the high street may be one of the best known chains, but they may not offer you the best price for your gold.
Which.co.uk found that high street cash-for-gold shops compared poorly to jewellers and pawnbrokers. While online gold buying services are found to provide the best value.
Selling in a shop is no faster than buying online. Cash For Your Gold can post you a cheque within 24 hours and can deposit money into your account within 2 hours.
3. Where Should I Sell My Gold Online?
There are many places where you can sell your gold online with new websites appearing all the time. What is important is that you find a place that is reputable and reliable.
Some websites try to force people to sign up before offering a quote. We make it easy for you to see how much your gold is worth thanks to our gold calculator on the left side of the page. You can also compare our rates with those of other gold buyers, giving you the information you need to choose the best place to sell.
It is important to scrutinise the price offered by gold buyers because many add in commission fees or administration fees, meaning you do not receive the full amount offered. At Cash For Your Gold, the price we offer is the amount you get.
4. Who Is Trustworthy?
The best way to find out whether a gold buyer is reputable is to check for reviews. You can search Google to find out what experiences other people have had, and you can search sites such as Trustpilot. We are rated as excellent on Trustpilot, find out more here
5. Word of Mouth
We find that a lot of our customers do our marketing for us by word of mouth. It's usually a recommendation given to friends or family about our quality service and quick turnarounds.
Word of mouth is important for businesses because people value the opinion of their friends and family more than website reviews. They can often tell us more, too, because we can learn about the whole experience from start to finish.
This is why we recommend asking around and finding out if any of your friends or family have bought or sold gold. If so, ask them about their experience. How easy was it? How long did it take? Would they recommend them?
6. How is the Value of My Gold Decided?
The value of your gold is based on two things: the purity and the weight of the gold. In jewellery, the purity of gold is measured in carats (ct), which range from 9–24 ct. The higher the carats the higher the purity.
The market price of gold, like all commodities, fluctuates constantly. Depending on how much you wish to sell, these fluctuations could significantly reduce or increase the amount of cash you receive. We lock-in the market rate for your gold as soon as your item is received — simple and fair.
7. Where Can I Get the Best Price for My Gold?
At Cash For Your Gold, we offer the best rates online. Our prices are transparent: just enter your gold's weight and purity, and you will instantly get a quote.
We are consistently rated 5 stars on Trustpilot for our high quality and efficient service.
Everything can be confirmed and paid within 24 hours of posting your items. This means the cash for your gold can be in your pocket by this time tomorrow.
Find out more here
Only Sell When You Are Happy
Selling gold can be a complicated business — we should know, we do this for a living! But like anything in life, we should only make a decision when we feel comfortable and confident in what we are doing.
The information presented in this article is to make you a more informed seller by improving your knowledge about gold jewellery, gold dealers and gold prices.
Armed with a greater understanding of gold, you are now able to make a more informed choice about where you want to sell, ensuring you get the best value possible for your gold.